Nordic Garden Fair in Stockholm
The reward "The Allotment Promoter of the Year 2018", was given to Örebro Municipality (i.e. Örebro City) at The Nordic Garden Fair in Stockholm on Thursday 22nd of March.
The diploma was presented to the municipality's representative, planning architect Christin Gimberger, by Koloniträdgårdsförbundets president Karl-Erik Finnman for encouraging all sorts of gardening in the municipality, especially allotment gardening.
The authorities are supporting the allotment gardens in the municipality and are planning to create new allotment areas in the future.
The awarded was founded in 2006.
pdf file
Swedish associations were honoured
The Swedish allotment garden congress was organised in Uppsala on 12th and 13th August 2017.
During this congress two allotment associations were honoured.
The allotment association  "Gubbängen" in Stockholm was rewarded for their activities in the nature and environment protection area and the allotment association "Pepper and Pumpkin" in Stockholm for their social activities.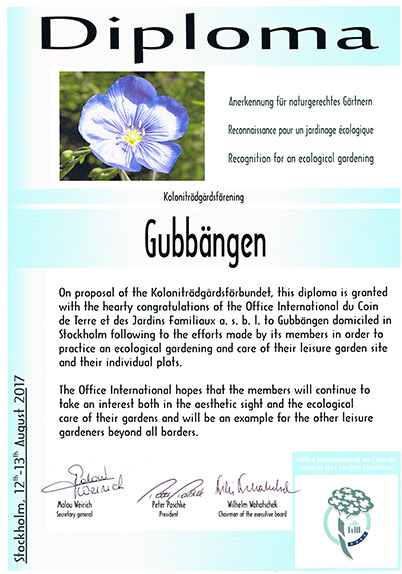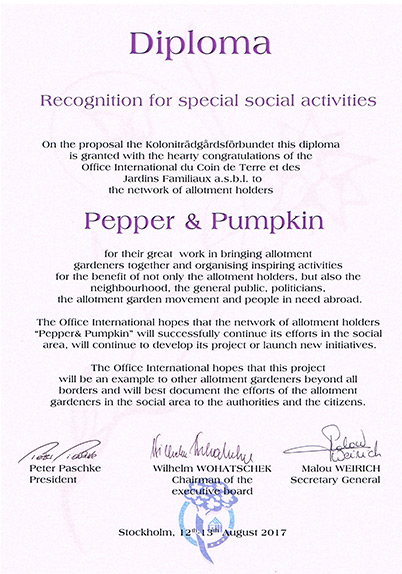 You'll find more information about these projects in the documents below.
pdf file