1000th edition of our federation's magazine
Our first magazine was published in 1930.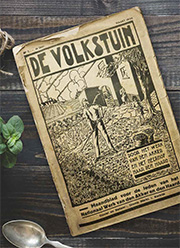 The original name of our magazine was 'De Volkstuin' (The allotment). The magazine gave hints and tips on how to grow crops.
Today we publish eleven magazines per year, filled with tips and information about gardening. Besides information on the work on allotments and vegetable growing we talk about private gardens, ornamental gardens, ecological gardening. Our organisation made it its mission to promote garden pleasure for allotment gardeners and private gardeners. In addition we give information on projects in our organisation.
Fixed articles are activities in the vegetable, the fruit and the ornamental garden. The same counts for our children's corner, flower arranging and plagues and diseases. Each article addresses problems or tasks for the following month. This way all gardeners can prepare themselves.
Almost all of our articles are written by volunteers, schoolteachers, professors, garden contractors, but also experienced leisure gardeners. There is a working group lead by the auditor. In 2017 they ordered an enquiry to evaluate the current magazine. Based on the feedback they received they try to make the magazine even more appealing than before. The biggest challenge is to address a broad public, from experienced gardeners to layman, young and old, families living in the city and in the countryside. 
As an organisation we cannot thank and applaud these volunteers enough. They put their heart and soul in to this magazine. They create a professional magazine worth reading every month!
Tuinhier starts a VLOG-project
What is a VLOG? It is a Video-blog.
Two volunteers are making a garden diary, from their experiments and ventures in their garden.
We promote them on our website, Facebook and YouTube-channel.
It is a different way to share our knowledge and get young people to start gardening.
Enjoy our first VLOG which is about sowing via the 'deno-method'.
https://www.youtube.com/watch?v=q7Qz8bza6iQ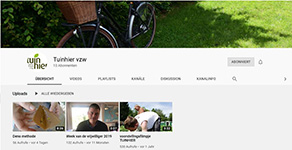 Why go for one, when you can get two!
The Belgian federation 'Tuinhier' starts 2020 with not one, but two new presidents.
After three years our previous president Roel Deseyn wanted to pass on the responsibility.
During his time at the wheel, our organisation became more professional in the way we communicate and our registration is optimised with a brand new IT-program.
What are the advantages of two presidents?
They can brainstorm and discuss ideas together before launching them. In some issues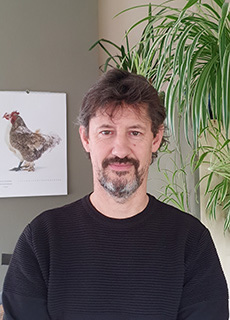 they will be able to respond more nuanced. Together they have more feeling with the local boards. And perhaps the most important, they can divide the workload and be more present on activities across the land.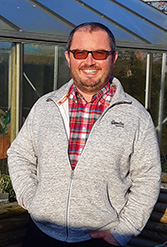 Who are our new presidents?
Thomas Lemmens is a volunteer in a couple of our workgroups, he writes for the magazine regularly and he is one of our garden experts that teaches in our local boards.
Jan Desimpelaere is active as a president of a local board for several years now. He grew into our organisation via his father. He is also active in multiple workgroups.
Their main goals are?
Continue to work on more transparency, become better known as an association and encourage involvement of local boards to achieve our mission. They wish to exchange more information between volunteers and with our partners. Last but not least, their ultimate dream is to be recognized as the Flemish centre of expertise for leisure gardening.
We want to thank Roel for his effort and invested energy. We also wish our new presidents, Thomas and Jan, the best of luck for the coming six years!